Interzoid All-Access API Package Integrated and Available for Subscription via the AWS Marketplace
---
Posted on April 14th, 2020
---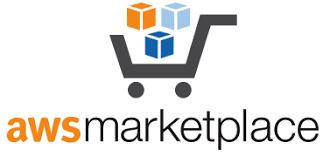 ---
Interzoid's collection of APIs are now integrated into the AWS Marketplace and available for use as part of solutions utilizing Amazon's Cloud infrastructure. Now, with a single API license key provided as part of the AWS subscription process, one can access all of the Interzoid APIs in a pure, pay-per-use model. Usage is reported to a unified AWS bill for simplicity. Whether one's needs require $2500, $500, $8.50, or thirty cents, all can be accommodated via the AWS Marketplace.
This Interzoid All-API access subscription provides access to 20+ easy-to-integrate Cloud APIs deployed on AWS that help organizations increase the value of their data assets and extend their I.T. capabilities. These APIs include data matching through similarity key generation (company names, individual names, etc.) to reduce duplicate data or match across data sources, data enrichment, global site performance monitoring by testing URLs or APIs from various international locations, live currency rates, real-time weather, telephone number-based global demographics, data standardization, email address validation and filtering, global time by location, and access to other live data sources. A subscription provides a single API key that enables access to all of Interzoid's APIs on a pay-per-use model. A subscriber can use one, several, or all of the APIs based on need. A consistent interface and standardized access methods (REST, JSON, OpenAPI, etc.) make the APIs easy to incorporate into any Website or application, and of course AWS provides all of the underlying scalability and high performance one would expect.
Interzoid's APIs available for subscription via the AWS Marketplace can be found here.