Press Release: Interzoid Launches Cloud Data All API Access, Now Available in AWS Marketplace
---
Posted on May 19th, 2020
---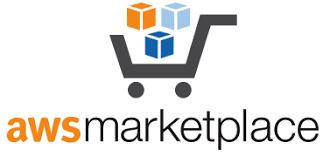 ---
"Enables easy access to multiple Cloud capabilities and data sources via unified billing"
SAN FRANCISCO, May 19, 2020 /PRNewswire/ -- Interzoid, a leading cloud data connectivity and API company, today announced the launch of its Cloud Data All-API Access integration in AWS Marketplace. The offering is designed to allow organizations to increase the value of their data assets and extend their I.T. capabilities via the Cloud. Amazon Web Services (AWS) customers can now access and deploy each of the API products available on the Interzoid Cloud API platform using a single API license key through their AWS account. The access key is provisioned via AWS Marketplace in an easy-to-get-started, pay-per-use business model. This also greatly simplifies procurement and billing as all usage appears monthly through AWS billing.
Interzoid provides 20+ Cloud APIs that include data matching through similarity key generation (company names, individual names, etc.) to reduce redundant data or match across data sources, data enrichment through external data sources, global site performance monitoring by testing URLs or APIs from various international locations, live currency rates, real-time weather, telephone number-based global demographics, data standardization, email address validation, global time by location, and several more.
"We are very excited about this launch as it can help AWS customers to leverage extended functionality and improve the data assets within their AWS deployments," said Robert Brauer, Interzoid's Founder.
Interzoid's APIs available for subscription via the AWS Marketplace can be found here.
About Interzoid
Interzoid was founded to innovate on the next decade of application integration and data on the Web. The company is focused on APIs, Microservices architecture, and the data that flows throughout the Internet, helping organizations move towards a frictionless data future.