Real-time Currency Converter: Sample API Client Mobile Application
---
Posted on August 18th, 2020
---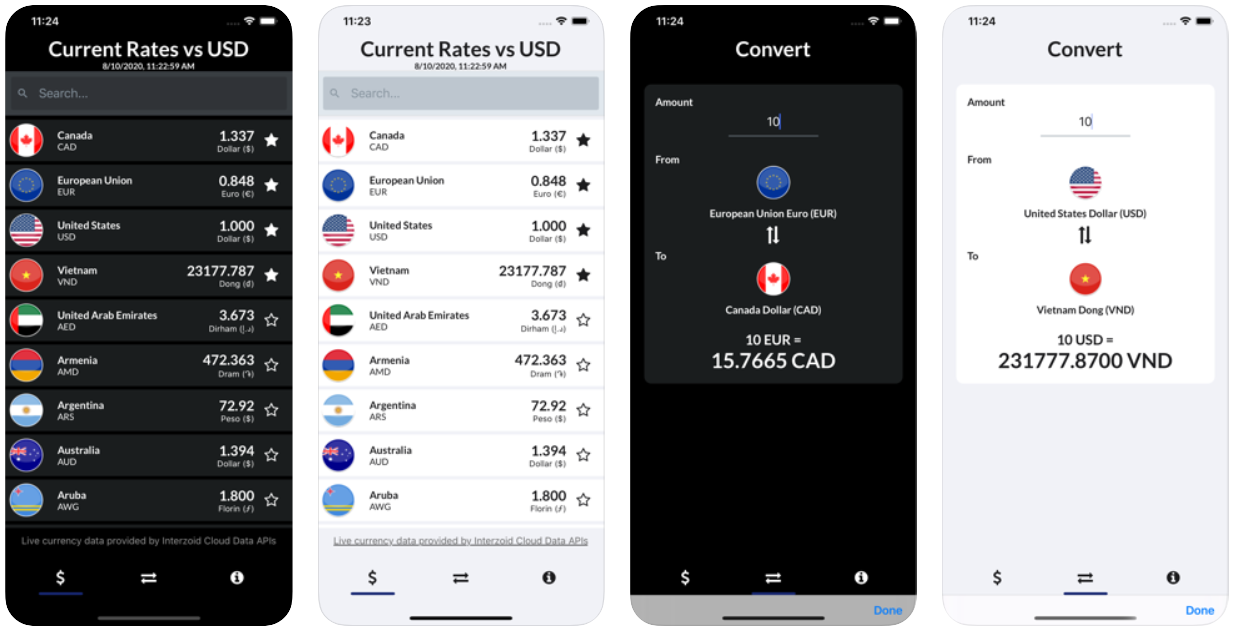 ---
One of the primary values of publishing an API is the unlimited variety of clients that can be created that make use of it. This can range from the tiniest of IOT devices to standard CRM and Marketing apps, and even industrial-strength hardware-based apps. They can all leverage API-sourced data to do interesting things. These clients can add significant and distinct value to an API and its underlying assets. Unleashing data via the Cloud is paving the way for the next decade of application development.
For example, a live currency data API published on the Interzoid Cloud API Platform provides real-time exchange rates for 90+ major international currencies. Using the API as a feed, we created a quick currency conversion mobile application for both Apple/IOS in the App Store and for Android available via Google Play.
Not only does the application do currency conversion, but you can peg your favorite currencies for quick reference every time you open the app. This shows that once data gains freedom of movement in the Cloud, there are limitless ways for that data to be deployed and presented.
Of course, this same data is available via API for any client application you build or for use to be integrated into other existing applications. Ecommerce applications can show prices in local currencies, currency conversions can be done while traveling or exchanging money in airports, and international price comparison applications are a few examples.
The mobile currency conversion apps are free to download and use.
To see all of our available APIs, click here.
,